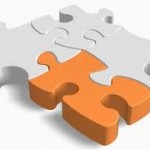 You are managing a business. You are using billing program or just thinking of it. Then this article will be useful for you. Finding the most suitable billing software for your business is not easy process. You have to explore market, to try different programs. Fortunately, most sellers provide free version of their programs. Of course features and time of use in free version are limited.
Start searching billing software with defining features that you need. Find and compare different billing systems. Pay attention to the number of invoices you are allowed to send per month. Notice if the program sends automatic reminders to your customers. I guess a feature such as sending invoice to customer's email is common for all the billing software. But anyway check that before buying billing software. I would prioritize the program that has incoming payment management. When I receive payment I mark it in the program and invoice status changes to "paid" accordingly. This allows me to watch over my customers and reveal non-payers in time.
Also pay attention to support and helpdesk that usually are provided. Advanced support team could consider your questions and remarks and make some improvements in program. Sometimes it is really necessary. But if you are fully satisfied with some billing software there is no need for changes. In that case, support won't be important feature for you. In conclusion, I want to emphasize that billing software is also environment friendly software because you don't need to print anything out.
---
Andra inlägg